Andasibe is located in the eastern region of Madagascar. Andasibe is easy to visit from Antananarivo. From the capital it is a 4 to 5 hour drive by car. The wonderful adventure begins right away, from the moment you get in the car. Although the road will be challenging in some parts, the surroundings and the view definitely make up for it.
In Antananarivo you will experience the busy streets and traffic that suits a real capital. But soon, after passing some villages, you will enjoy the beautiful mountains and the view that goes with it.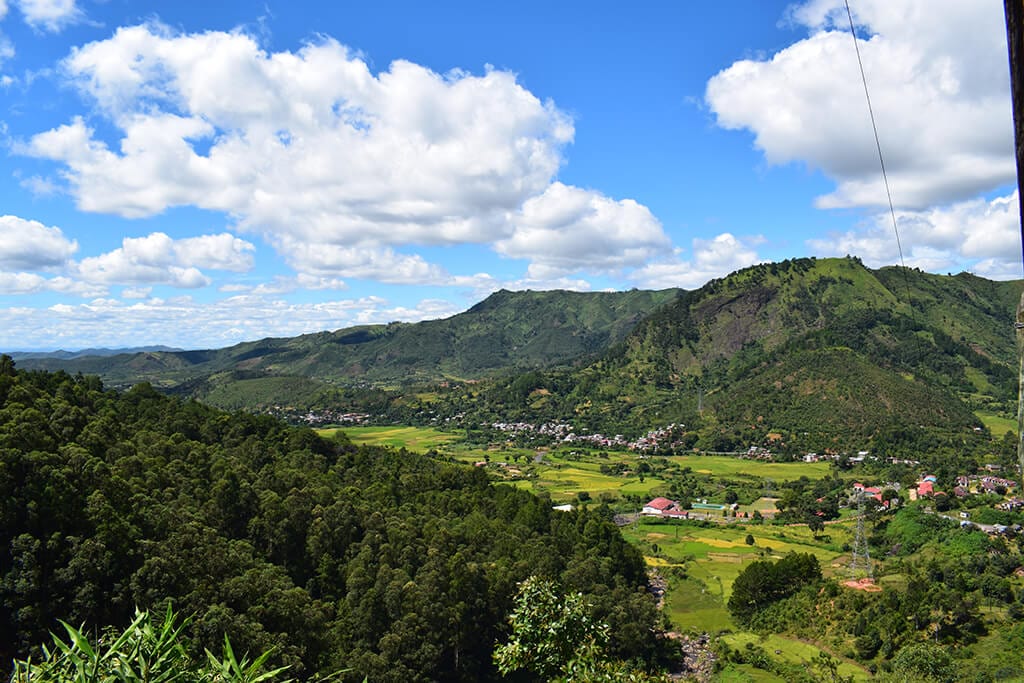 Ecolodge – a beautiful place with breathtaking views
At the edge of the Vohimana forest you will find Ecolodge Antasibe or Le relais du naturaliste. These beautiful lodges are about a 45 minute walk from the village of Ambavaniasy. After passing a small river and a number of local houses you will come to a railway that you will follow for a while. This road to the Ecolodge is really special, an experience you won't forget.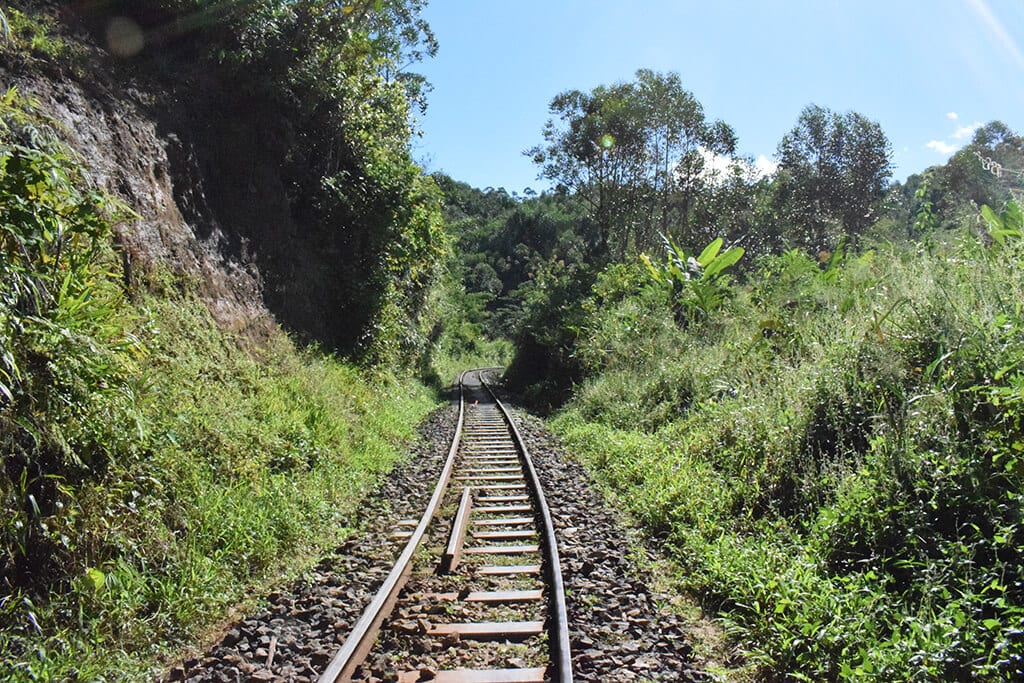 After a walking tour of about 40 minutes you will arrive at the Ecolodge. You will enter the common room which is equipped with lovely sitting furniture, where you can enjoy the beautiful view.
The park has a number of lodges and bungalows and there is also a dormitory. Everything is built with local materials and in a traditional way. In addition, each cabin is surrounded by beautiful flowers and plants and has a spectacular view.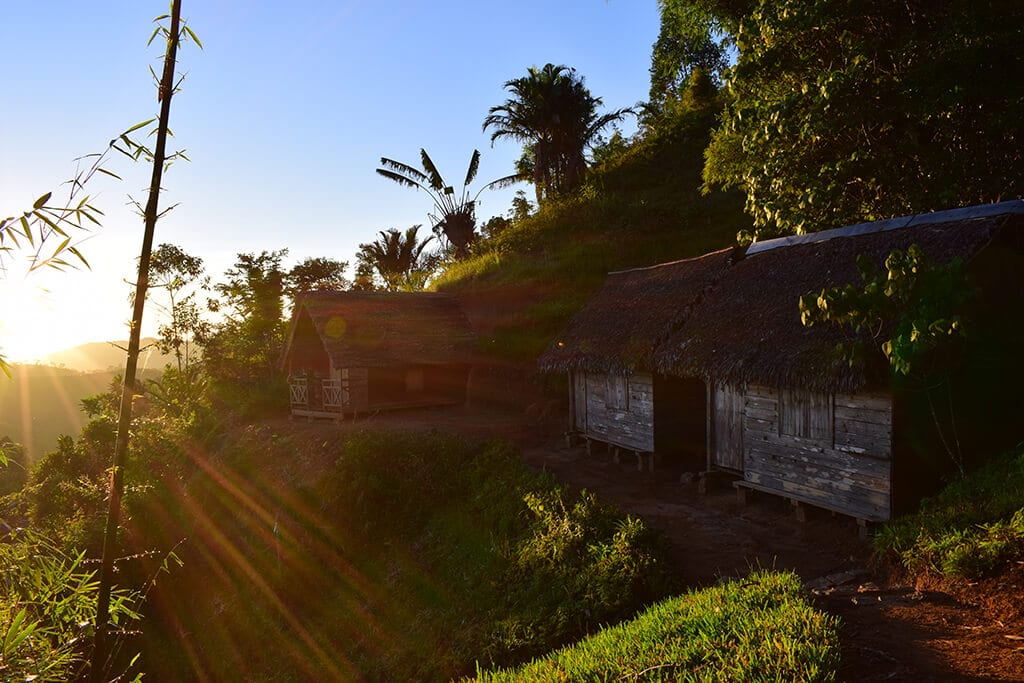 Discover the beauty of Andasibe National Park
Visiting Andasibe National Park is an impressive experience. The largest lemur in the world lives in this park, which only occurs in Madagascar: The Indri Indri! It resembles a panda because of it's fur and makes a very impressive sound which you can compare with a kind of siren. In addition to the Indri Indri there are many other types of lemurs in Andasibe, you can think of: Sifaka, Ring tail Lemur and the Brown Lemur.
During the excursion, a good guide can tell you exactly where. This guide also sees the most impressive other animals that you would otherwise pass by. A good guide is therefore highly recommended if you want to discover the Andasibe National Park.